T

ri-Lakes Security

Private Security

We make no promises, just results.

Complete Security Service

All State Licensed Uniformed, Plainclothes, Unarmed, and Mobile

Reasonable Rates

Industrial

Gated Communities

Special Events

Commercial

Construction Sites
24 Hour Patrol Service and Communication Center
Tri-Lakes Security can provide a complete security package that can be customized to fit your entire particular wants for you and your business.
Call or E-mail today for a free consultation and quote.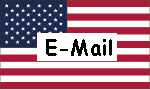 E-mail:
trilakessecurity@excite.com
Tri-Lakes Security
P.O. Box 1011
Perris, CA. 92572
(909) 657-0910

Tri-Lakes Security have been visited

times.

Related Page 1 | Related Page 2 | Related Page 3